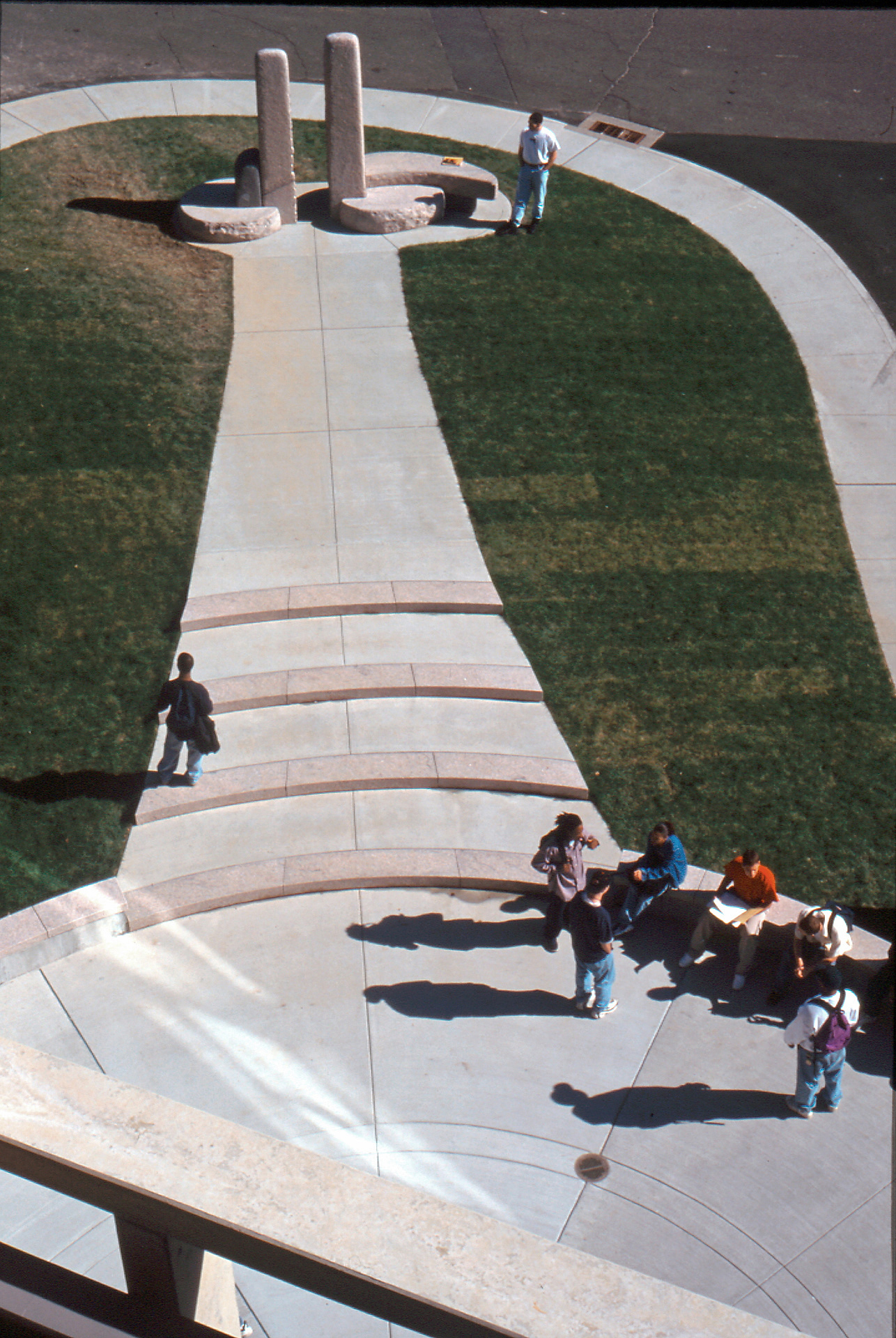 Uroboros
Commissioned by the Connecticut Commission on the Arts for Western Connecticut State University, Danbury, CT.
The image of the Uroboros is the snake biting its own tail. There are numerous meanings --renewal of the Universe, transmutation and unity, to name a few.
Constructed with Stony Creek,CT granite, Jet Mist, VA granite and concrete, this expanded entry to Pinney Hall offers multiple uses. The sculptures, plaza, and amphitheater steps becoming a walkway, are all designed for active use, places of gathering for the students. All horizontal stone elements of varying 'bench' height serve as seating. The hilltop sculpture measures 10'h x 16'w x 4'6"d; the plaza sculpture measures 8'h x 7'6"w x 7'd. The total site is 48 feet in width at the building entry by 75 feet in length to hilltop.