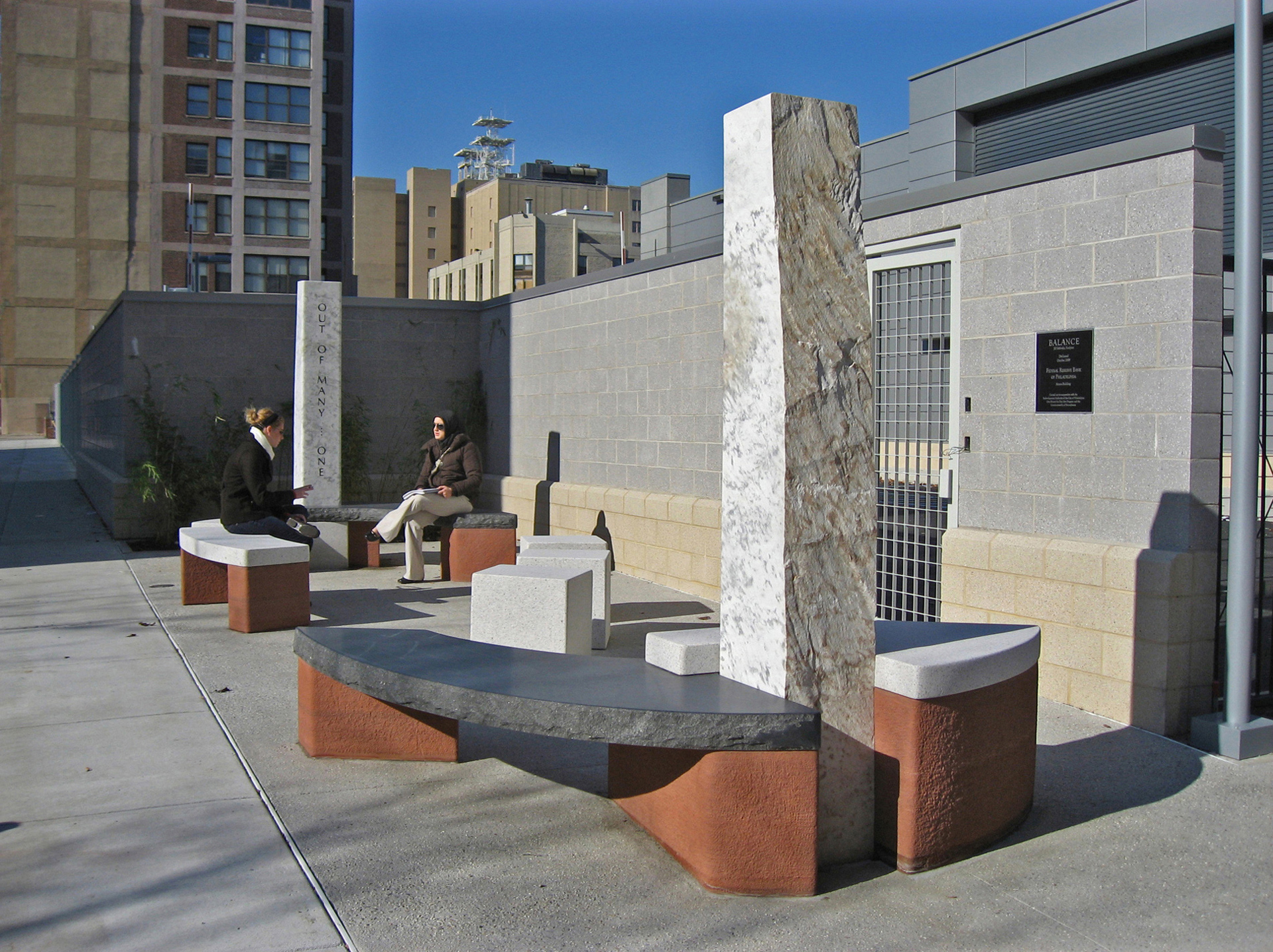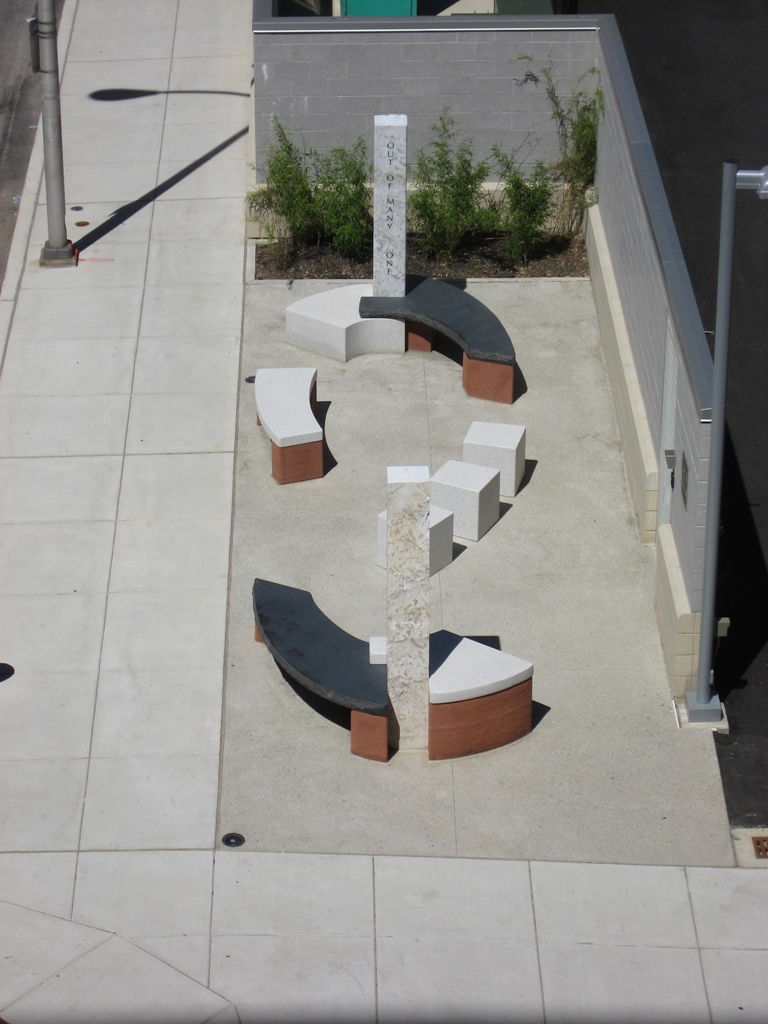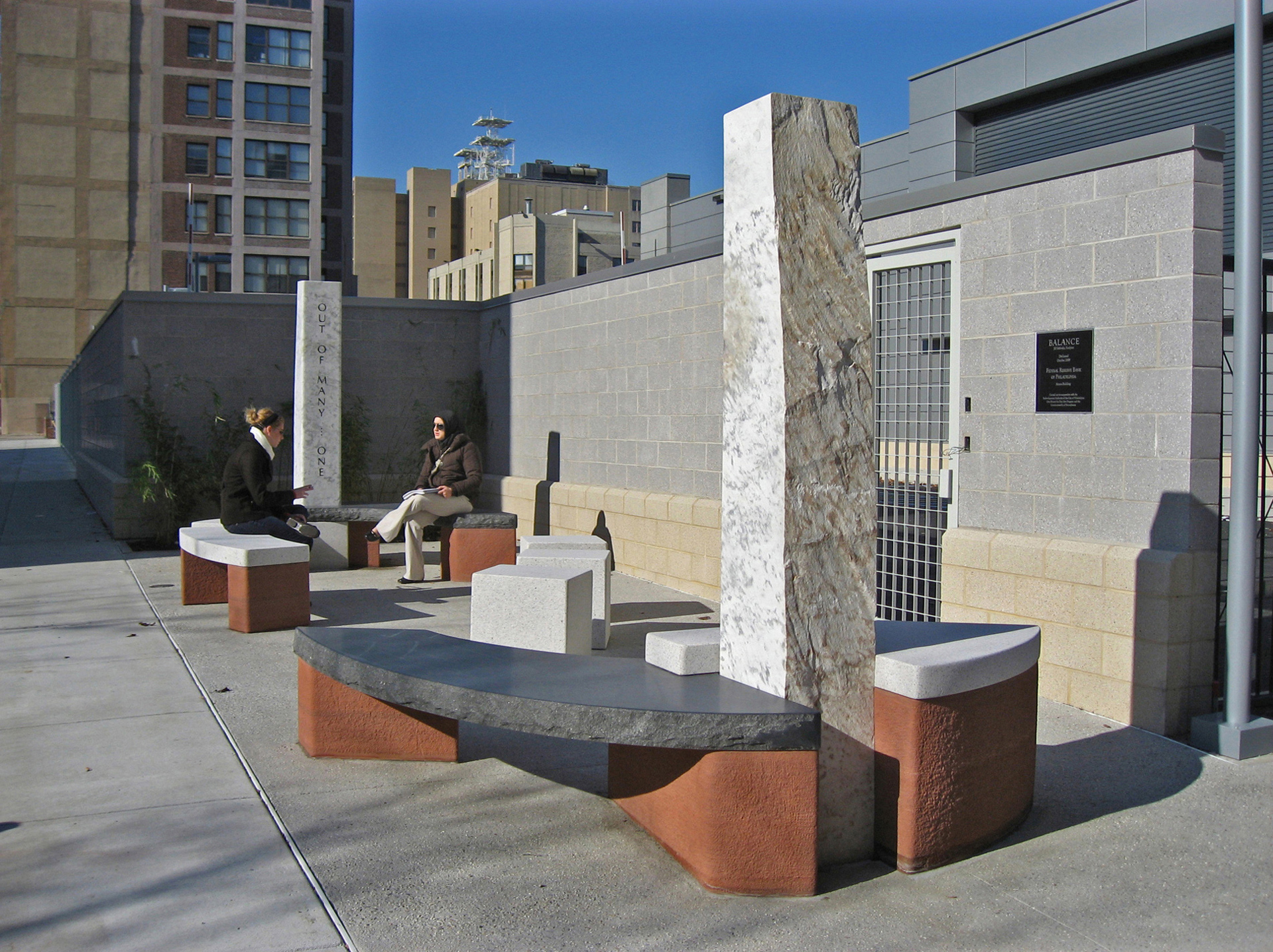 Balance
Commissioned by the Federal Reserve Bank of Philadelphia in collaboration with the Philadelphia Redevelopment Authority. Located on N 7th and Appletree Streets.
Designed in the shape of an infinity symbol, this 500 square foot 'outdoor room', a place of gathering, is composed of interconnecting elements of black and white granite, white marble and red sandstone. The sculpture is completed at either end by 8-foot-tall white marble columns inscribed with 'E Pluribus Unum' and 'Out of Many, One.'
All horizontal elements serve as seating. The site measures 12.4 feet wide by 40 feet deep.